The thinkers.ai team is excited to share that our esteemed Predictive Intelligence mastermind and academic advisor, Prof. Dr. Uwe Seebacher, recently attended a high-profile meeting in France, themed "Artificial Intelligence for impact!" This noteworthy event, moderated by Anne-Laure Girin and hosted by Finance Innovation's Mateo Djouadi, marks a significant milestone in our ongoing commitment to AI innovation and global collaboration.
Paris, France – The event was a convergence of AI thought leaders, featuring key players from renowned French AI companies like Dydon AI, Finovox, Lco.legal, and thinkers.ai. Prof. Dr. Seebacher, known for his expertise and multiple awards in the field of Predictive Intelligence, brought his valuable insights to the forefront of discussions.
Key Discussions by Prof. Dr. Seebacher:
Data Quality and Transparency: A focus on the importance of maintaining high data quality and transparency in AI applications.
Confidence in AI: Deliberations on building and maintaining public and stakeholder confidence in AI technologies.
Data Protection and Regulation: Critical discussions on the evolving landscape of data protection laws and the regulatory framework surrounding AI.
Why This Matters: Shaping the Future of AI
The participation of global experts like Prof. Dr. Seebacher in international forums is crucial in shaping the future of AI. These dialogues play a vital role in advancing technological innovations while considering ethical implications. Furthermore, such events strengthen cross-border collaborations, essential for the development of globally accepted and ethically responsible AI solutions.
Our Commitment at thinkers.ai: Staying at the Forefront
At thinkers.ai, we are deeply committed to remaining at the cutting edge of AI research and application. Prof. Dr. Seebacher's active involvement in this French AI meeting is a reflection of our dedication to being integral to the global AI conversation. His experiences and insights are invaluable to our team and the broader community, helping us drive forward in our mission to innovate responsibly and effectively.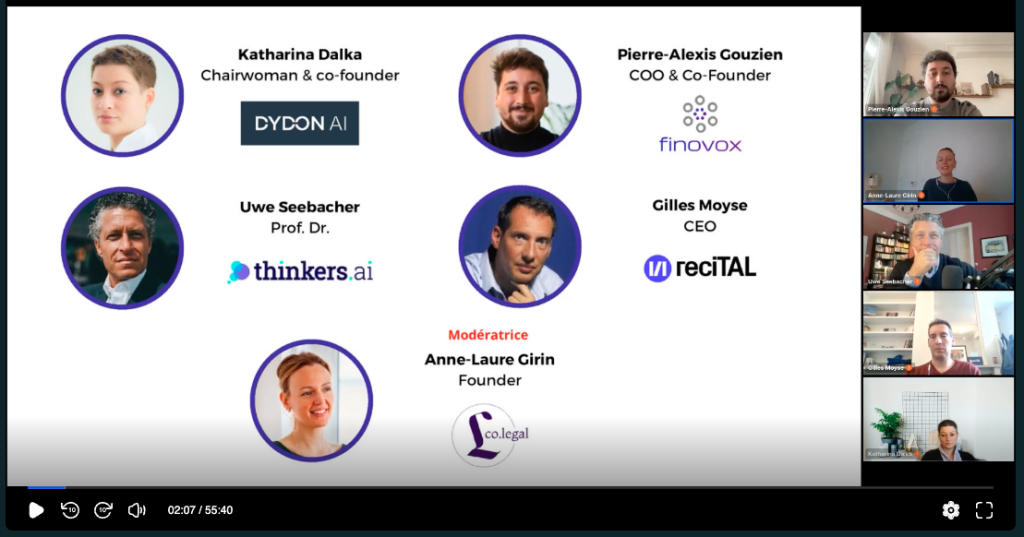 Looking Forward: A Global AI Community
The insights and knowledge shared during this event are just the beginning of a broader conversation. We are inspired by the potential of AI to make a positive impact on society and are dedicated to contributing to this global dialogue. Our journey continues as we explore new frontiers in AI, always with an eye towards ethical implications and societal benefits.
Join Us in the AI Revolution
We invite our community and partners to stay connected as we continue to make strides in AI. Your support and collaboration are vital in shaping a future where technology and humanity coexist in harmony. Follow our journey and be a part of the thinkers.ai story, where innovation meets responsibility.
Stay tuned for more updates and insights from thinkers.ai, and let's continue to make a meaningful impact together!